Today is a big day. Today is the day I bought a chanel.
But let's start from the beginning and don't get to excited.
You know my obsession with chanel bags.I already said that I really hope there is still one vintage chanel left for me in the world. I was imagining an old lady, who was very fashionable at her age, owning a chanel, carring to much for it to sell it, taking care of it (the chanel bag), dusting and polishing it every day, until the day will come. The day when she(the old lady) will decide it's time that her most beloved bag will go to a young lady who can appreciate a chanel bag as much as she does.
So I thought that is the day and the young lady it's me.
I went to a flea market and there she was. In a huge pile of bags, standing there, on top of the other bags, the queen of bags, the CHANEL BAG. it was a model from the cambon line. i grabbed her, happy and thanking the old lady I was the chosen one. I tried to be as much indifferent and cool as i could , I was holding a chanel in my hands!! because i couldn't afford to draw attention on me, and on my priceless discovery, it was quite possible that another chanel addict was searching the area, and let's face it, in a combat, I would most certainly be the loser. Very natural, I searched for a tag in the interior, and there it was the chanel tag with the logo. And then, I asked for the price. 1 euro. But..., i tried to say, and then the seller said, ok, give me 80 cents. No arguing about the price, I thought. The old lady plus the universe wanted me to have a chanel bag today. Oh, man, this is the happiest day of my life.
So I arrived home and did something smart. Searched the internet for the signs that your chanel it's a fake. (i also published on my blog an article about this, how to reconigze a fake jumbo chanel). But this was from the cambon line, maybe things are different. Turns out, thery aren't that different. And guess what, turns out my chanel is a fake. Looks like only the universe wanted me to have a chanel bag today and throw out a fake chanel bag today. The old lady is still waiting for that day to come.
Here is what i learned today:
If you want a chanel, go buy it from a chanel store;
Chanel makes bags using only calfskin NOT lambsking,
The interior has the logo chanel printed all over;
Inside there is always a sticker with a series code that match the card you received when you bought a chanel;if the bag is second hand and doesn't have the card anymore, you can verify the sticker, if you try to rip it off, and can be easily removed, it's a fake; The original chanel stickers will be hard to remove and will rip into pieces if you take them off;
The chanel logo has the two ccs with the right one overlapsing the left one;
in my case, the bag should have had small metal legs on the bottom, 5 of them, one in a every corner and one in the middle;
Here are so images that can help out:
REAL
FAKE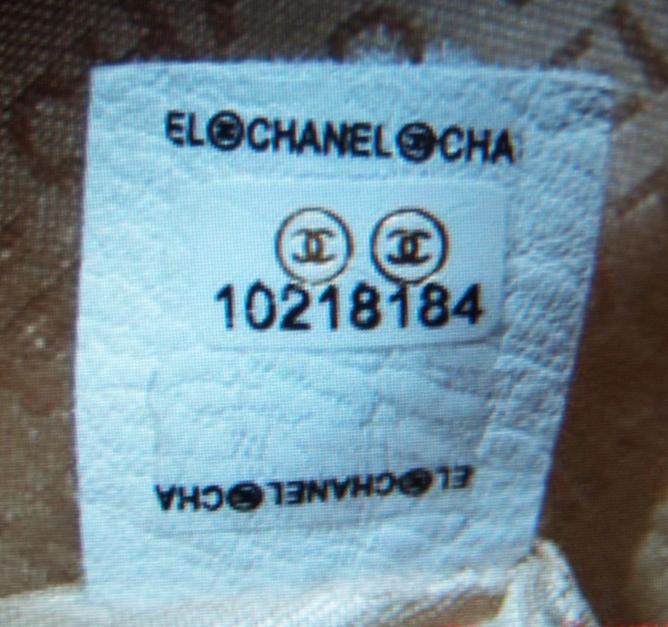 The chanel card with the series and the sticker inside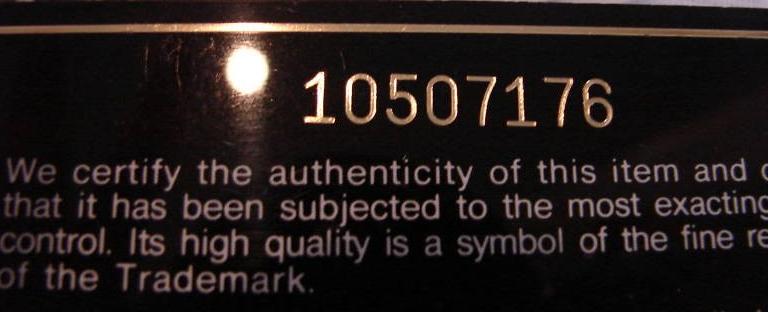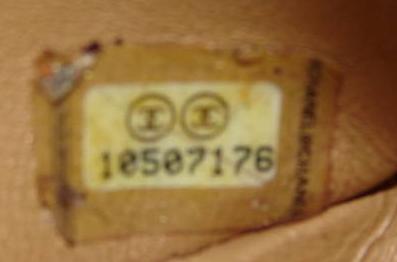 Authenthic chanel label
You should also know that are sites which helps you out in fake chanel matters, they have articles and they can answer questions. Of course, they don't answer questions like : How could I've been such a fool thinking I could buy a real chanel with 80 cents? I was to extatic to think at that moment.
this is the site : http://www.spotfakehandbags.com
I also got some information and the photos from it.
Plus, did you know that if a chanel bag has the smallest flaw or error it is destroyed, not thrown away, because it might be sold anyway by others. And chanel don't wants the existence of imperfect chanel handbags on the market, only flawless ones.
Oh, Coco, you were the most incredible woman..
Ps. After the today's episode I don't know if I should cry or laugh. The most certain thing I'm gonna do, is throw away that fake from my house. I feel it brings bad luck and maybe the old lady will get the impression I don't deserve her chanel. Maybe tomorrow I will see a homeless fashionable lady wearing the chanel.
Roxa